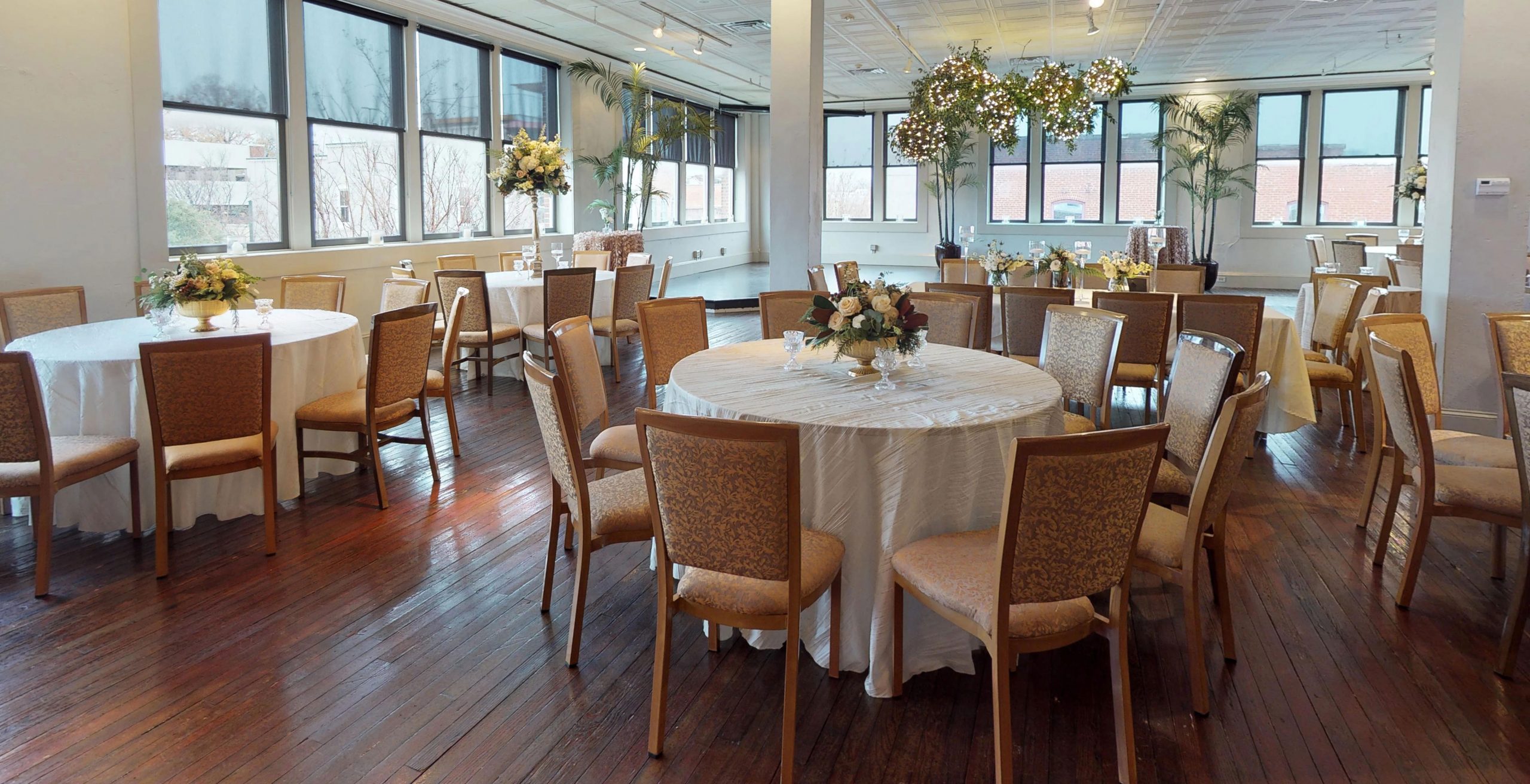 Why Indoor Weddings are Our Favorite!
April 7, 2021
We know that one of the most important wedding-planning decisions you will make is deciding on the venue. After all, where you say, "I do" and celebrate with friends and family, will set the mood for the entire day! There are many things you have to consider when choosing the perfect venue. Does it have the right capacity? Is it in the right location?
For some couples, their dream is an outdoor wedding and they aren't interested in even considering indoor venues. But, here at Scarborough Fare Catering and The Martinsborough, we just adore indoor weddings and receptions. Here are a few reasons why indoor weddings are our favorite!
No Weather Worries
If there is one thing we know for a fact, it's that eastern North Carolina weather is unpredictable. From the temperature and wind, to the chance of rain, weather conditions are often a huge stress for couples who have decided to have an outdoor wedding. This often leads to couples having to plan two weddings, their original vision and one indoors as a backup. Weather can wreak havoc on all of your planning. There is nothing worse than wet tables and chairs, or floral arrangements and table clothes that are getting blown by the wind.
If you plan your wedding in a beautiful indoor space, you won't have to worry about a back-up plan that may leave you disappointed. You'll be able to create your perfect day just how you envisioned it, without the need for possible compromise because of the weather. And, of course, you'll be able to control the temperature inside the building. Did we mention, The Martinsborough has the A/C in town – perfect for summer weddings!
The Lighting!
With an indoor wedding, there is generally little concern about the lighting, which is very important when getting those gorgeous, once-in-a-lifetime wedding photos! Of course, professional photographers are skilled at capturing photos in dim lighting, but if you have a particular shot you want to get, indoor venues give you the ability to control the lighting.
The Martinsborough in Greenville, NC offers the best of both worlds! With walls of large, beautiful windows, you'll be able to have the feeling and lighting of an outdoor wedding, with the option of as much as or as little lighting as you want when the sun goes down! You'll be able to set the mood just how you want to! Lighting including gorgeous candlelight helps The Martinsborough stand out from the crowd of venues!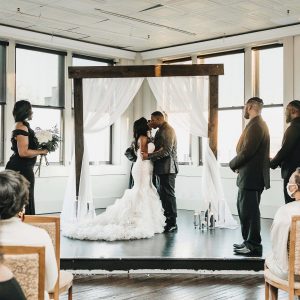 Convenient Restrooms
This may seem small, but another advantage of an indoor wedding reception space is the convenience of restrooms. Your guests will appreciate this! And, that takes one less thing off of your wedding planning checklist. You won't have to worry about renting bathrooms, which can get pricey for nicer options!
Easier to Host Both Ceremony and Reception
If you want to have your ceremony and reception in one place, and indoor venue, like The Martinsborough, is just what you need. We have space for your ceremony, cocktail hour, and a reception with plenty of room for mingling and dancing!
These are just a few reasons why we love indoor weddings! Never underestimate the beauty of an indoor wedding venue! If you're looking for a place to say "I do" contact Scarborough Fare Catering and The Martinsborough today!