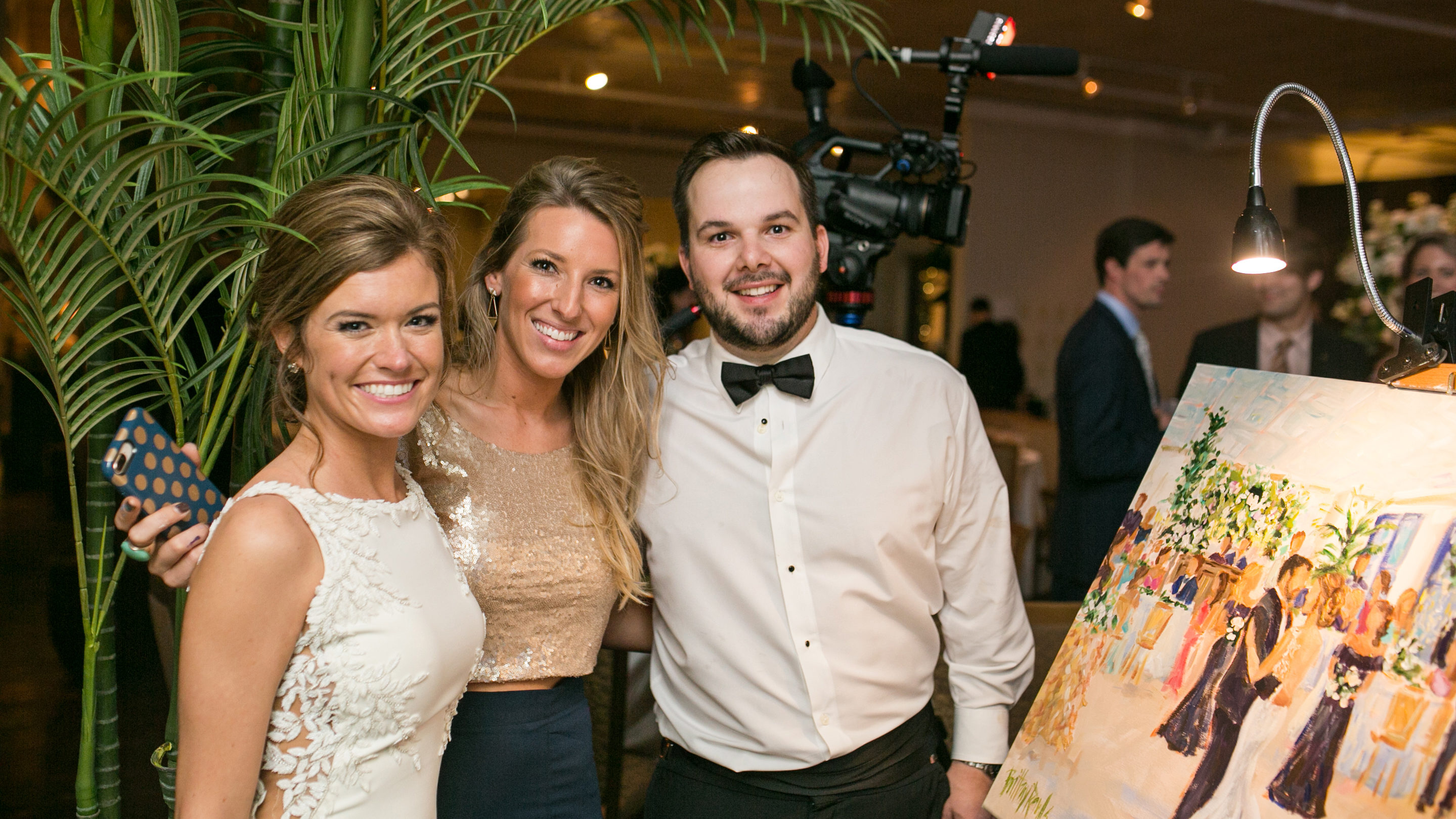 Tips for Stress-Free Wedding Planning
October 18, 2019
Planning your wedding is supposed to be fun, remember? Too often couples let the stress of coordinating the big day get in the way of enjoying this special time. How can you kick wedding planning stress to the curb? Let Scarborough Fare help make some recommendations.
1. ALWAYS Hire Wedding Professionals You Can Trust
This is our number one piece of advice! You need an all-star team with experience to help guide the way – and that's us! For the past twenty years, Scarborough Fare Catering, has handled weddings all the way from Raleigh to the coast. We've seen it all and have helped a tremendous amount of couples make their wedding dreams come true!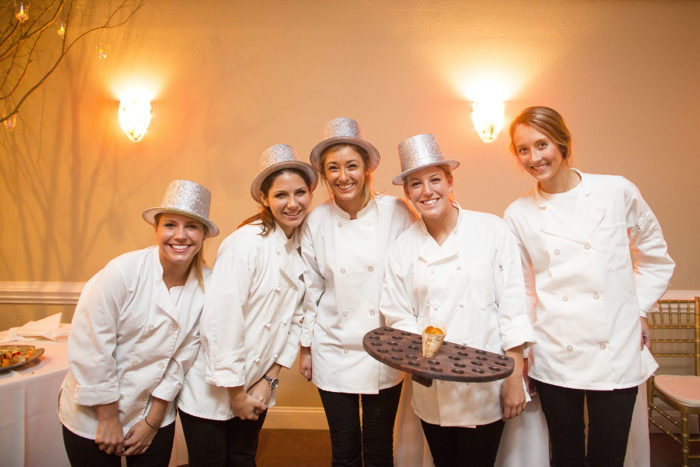 2. Book as Many Services as You Can with One Vendor
At Scarborough Fare Catering, not only do we provide fantastic food and full bar service, we handle  design and coordination of tables, chairs, linens, and even tents! We also help with location scouting, sound and lighting, equipment rental and much more. We're your all-in-one caterer and event designer!
The Martinsborough, our premiere event space, located in historic uptown Greenville, NC can make your planning less stressful. You can host your bridesmaids' luncheon, rehearsal dinner, ceremony and reception  all at one beautiful venue! With The Martinsborough, there is no need to book multiple venues for your wedding events.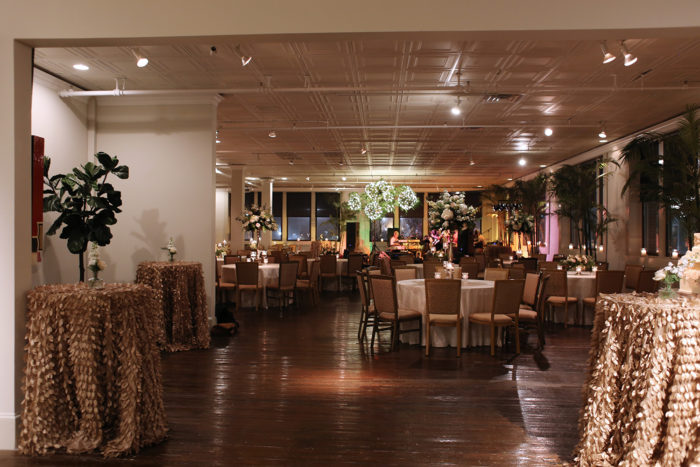 The Martinsborough located in uptown Greenville, NC.
3. Start with the Guest List
Creating your guest list first will help you select the perfect venue and menu! It really is a great starting point for all the planning that will follow. Once your list is compiled, Scarborough Fare Catering can help plan the perfect menu. We will help you determine the best way to properly serve your number of guests. Creating a guest list will help determine the account of alcoholic beverages you can expect to be consumed.
When searching for the perfect venue, don't forget The Martinsborough, which can accommodate nearly 400 guests. We have beautifully upholstered chairs, adjustable lighting, exquisite décor options.  We will be on site to ensure everything runs smoothly.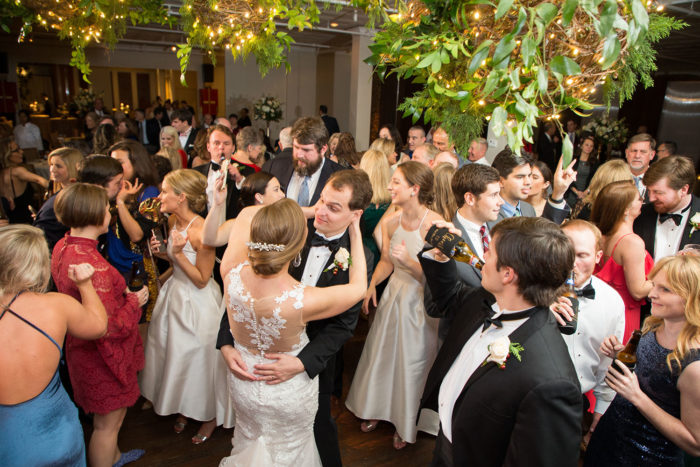 Wedding reception at The Martinsborough.
4. Establish a Wedding Budget
Get started on a wedding budget right away. This will keep you accountable for your spending, and it will help to make sure you don't forget anything important. Make sure to account for unexpected guests, gratuities and transportation for guests if needed.
5. Create a Wedding Email Address
This is a great tip! Create an email address exclusively for all things wedding-related and for coordinating with vendors. This will help you avoid accidentally missing something important in your inbox!
6. Always have a Back-Up Plan
No matter how much you plan, some things are just out of your control – namely the weather. If you are planning on having an outdoor ceremony or reception, be sure to have a back-up plan. This will alleviate stress on the big day if the weather doesn't cooperate. Scarborough Fare Catering can even help you with a tent rental! In all of our years of business, tented events are special and unique, and  time after time they are extremely well received. But we often have plan A, plan B, and if all heck breaks loose, plan C.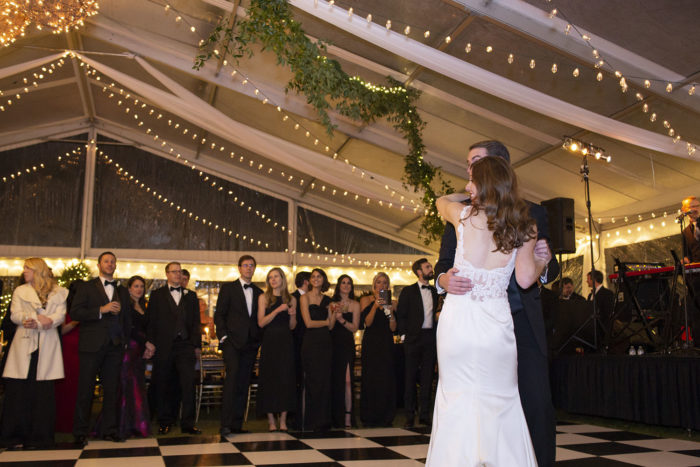 7. Have a Meal Specifically for You
The day of your wedding is magical, but some stress is unavoidable. Between greeting guests and  celebrating your new "married" status, many couples don't even have a chance to sit down and enjoy their wedding food during the reception. Scarborough Fare Catering will make sure that couples experience every aspect of their wedding by setting aside food for you to eat, including appetizers and the main meal. We will even make to-go trays with the leftover food for Bride & Groom and also their families.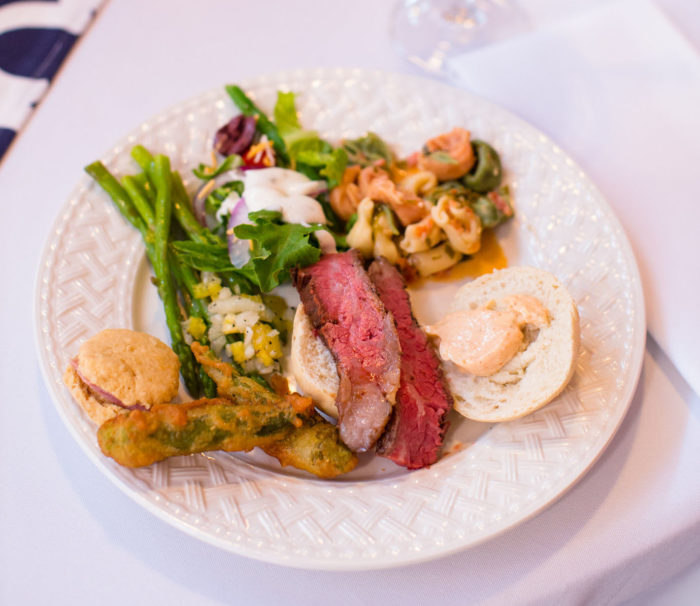 8. Keep Your Wedding Party Informed
The final days leading up to your wedding will seem hectic. Create a shared calendar with your wedding party to keep everyone informed of important events and set alarms to remind them of things that need to get done before the big day!
Are you ready to start planning your wedding – stress free? Give Scarborough Fare Catering a call. We can't wait to help you plan your perfect day!